Drowsy Driving is a Poor Decision That Can Lead to a Severe Car Accident
In Florida, drivers are encouraged to "take a break to drive awake."
Tired drivers often make bad decisions that result in serious car accidents, according to the Florida Department of Highway Safety and Motor Vehicles (FLHSMV), which recently urged Florida motorists to take a break when needed as part of Drowsy Driving Prevention Week.
"Drowsy driving poses more of a threat than most realize," FLHSMV Executive Director Terry L. Rhodes said in a recent statement. "Missing just a couple hours of sleep can significantly increase a driver's crash risk, putting the lives of those on our roadways in danger. No matter how far your destination may be, driving drowsy is never worth the risk."
Such news is no surprise to the Central Florida car accident attorneys at the Law Offices of Brent Miller, P.A., because we have seen first-hand how devastating collisions caused by negligent drivers can be, especially when they fall asleep at the wheel and crash into other people.
Tired drivers wreak havoc in Florida.
Nearly 4,000 car accidents – 3,991 crashes, to be exact – were reportedly caused by tired drivers last year in Florida, according to accident statistics compiled by FLHSMV. That's one accident every 2 hours and 11 minutes caused by a drowsy driver in Florida.
Nationwide, the problem's just as bad. Each year, tired drivers cause more than 91,000 collisions, resulting in more than 600 to 800 fatalities per year, according to accident data compiled by the National Highway Traffic Safety Administration (NHTSA).
When and where do tired driving accidents happen?
As you might expect, many collisions caused by tired drivers or drowsy drivers who fall asleep at the wheel occur late at night. In particular, many fatigued driving accidents occur between midnight and 6 a.m. However, numerous drowsy driving accidents also occur "in the late afternoon," the NHTSA reported, especially in the fall, soon after many states turn their clocks back one hour as part of Daylight Savings Time (Sunday, Nov. 6, 2022).
And while many drowsy driving accidents happen on highways late at night, they can just as quickly occur on busy city streets or quiet rural roads. That's why drivers need to be alert at all times on all types of roads.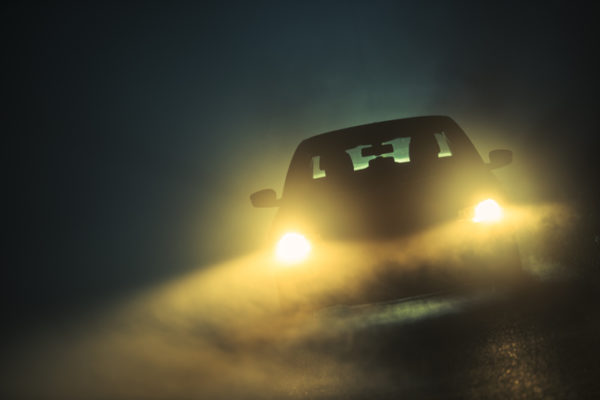 How can you avoid falling asleep behind the wheel?
Tired drivers have a choice. They can choose to stop when they're tired, or they can continue to drive and put everyone on the road at risk of a severe crash that results in serious injuries or worse. According to the FLSHMV, tips for drivers who want to avoid causing a fatigued driving accident include the following:
Make sure you get enough rest before embarking on a long road trip.
Avoid driving at a time when you would usually be asleep.
Take a break every 100 miles or two hours if you drive long distances.
Give yourself enough time, including breaks, to get to your destination.
As soon as you feel tired, take a break from driving. If necessary, take a nap.
If you are going long distances with another person, use a buddy system and take turns driving.
If you take any medications, read the warnings before you take them and drive. Many drugs can cause drowsiness and make it unsafe to operate a motor vehicle.
Hit by a tired driver in Central Florida? Here's how a car accident attorney can help.
You might think you don't need a lawyer to recover compensation for your medical bills and other losses if a tired driver fell asleep at the wheel and hit you. But the reality is many car accident claims in Florida turn into complicated legal cases. Sometimes, it's because the at-fault driver denies responsibility for the crash. Other times, the insurance company makes a lowball settlement offer that doesn't come close to providing full compensation for the victim's damages.
Whatever the circumstances, the Central Florida car accident lawyers at the Law Offices of Brent C. Miller, P.A. can fight for your rights every step of the way. We know how to investigate motor vehicle accidents and have the case results to prove it. Additionally, we work on a contingency fee basis. That means you only have to pay us if we win your case by obtaining a settlement or court verdict for you.
Contact our law firm and schedule a free consultation to learn more about how a Central Florida car accident attorney can help you. Talk to a lawyer at one of our four offices conveniently located in Central Florida, including Tavares, Inverness, Clermont, and The Villages.