43,000 Were Killed on U.S. Roads in 2021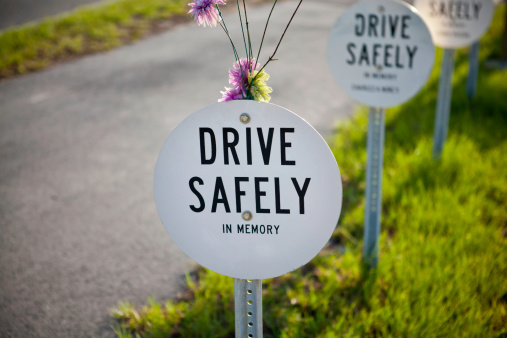 Preliminary figures from the National Highway Traffic Safety Administration (NHTSA) brought bad news, as the agency found that 42,915 people were killed in crashes on U.S. roads in 2021. This was a 10.5% increase from 2020 and the highest number of traffic fatalities in 16 years.
Analysts said that more drivers took to the road last year as pandemic restrictions eased, and the number of fatalities was impacted by declining seat belt use and an increase in risky driving behaviors such as speeding.
"We face a national crisis of fatalities and serious injuries on our roadways, and these tragedies are preventable — so as a nation we must work urgently and collaboratively to save lives," Transportation Secretary Pete Buttigieg said last month while announcing $5 billion in aid to cities to help make roads safer.
Florida had a significant increase in traffic fatalities
Forty-four states had more traffic deaths last year than the year before, with Florida one of three states seeing the biggest increase in fatalities. According to the Florida Highway Patrol and Motor Vehicles database, the state had 3,739 road deaths in 2021, up more than 10 percent from the year before.
According to NHTSA figures, nearly 118 people were killed on U.S. roads each day in 2021.
The Governors Highway Safety Association said a combination of speeding, impaired driving, distracted driving, and roads designed for speed "has wiped out a decade and a half of progress in reducing traffic crashes, injuries, and deaths."
MADD National President Alex Otte called for strong public-private partnerships to help reduce reckless driving, such as seat belt and air bag public safety campaigns.
"More families and more communities are feeling the crushing magnitude of this crisis on our roads," she said.
Michael Brooks, acting executive director of the nonprofit Center for Auto Safety, noted that the Transportation Department has been taking steps to reduce traffic deaths, but said it will take years to see results.
For example, the NHTSA has regulations pending to require new light vehicles to be equipped with electronic automatic emergency braking and pedestrian detection systems. Automakers will also be required to install rear seat belt warning systems to alert passengers if they are not buckled up.
Negligent drivers need to be held accountable
A car accident can change people's lives in seconds. Families lose loved ones. Survivors may suffer serious injuries and face overwhelming medical expenses. But negligent drivers often deny doing anything wrong.
The Law Offices of Brent C. Miller, P.A. fights for the rights of people injured in car accidents as well as the families of victims of fatal crashes. We understand the impact a crash can have on people's lives and the obstacles they face when dealing with insurance companies. Our attorneys build strong cases and fight for the financial compensation they deserve.
If you or a loved one was the victim of a car accident in Central Florida, we can help. Contact us to schedule a free consultation. We have offices in Tavares, Inverness, The Villages, and Clermont. One of our attorneys can review the details of your accident, go over your legal options, and answer any questions you have.